Bella – rehomed!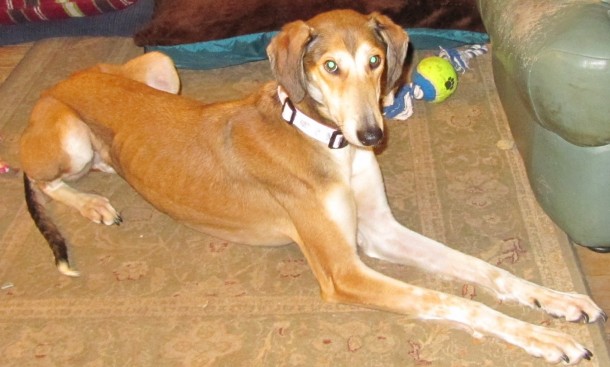 Bella came from a pound to which she had been taken as a stray many times. Finally her owner signed her over. But Bella didn't find a home from the pound and was scheduled to be put to sleep because of the numbers of dogs being picked up. Fortunately Lurcher SOS offered her rescue back-up if I would foster her at Kim's Home. And so she got an eleventh hour reprieve and she's here.
She's rather skinny but fine in every other way. She's four years old, clean in the house, walks well on the lead, is gentle with food and treats, sociable with other dogs and has a coat like silk. She has not yet been cat-tested. When she has put on a bit more weight she will be spayed and fully vaccinated.
Anyone wishing to offer Bella a forever home should contact Lurcher SOS and follow their adoption procedure.