Lottie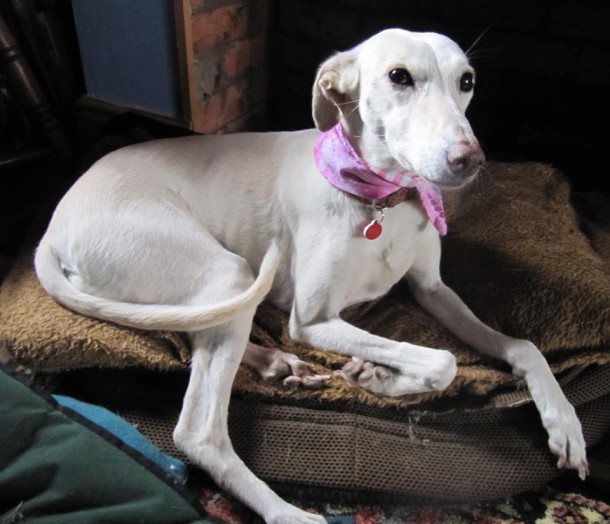 Lottie came to Kim's Home as a Lurcher SOS foster in December 2014. She had old broken bones that had been left to heal badly and were giving her pain.
The next 10 months were difficult for Lottie. She had to endure a series of operations, one to remove a broken toe on a back leg, one to fuse the wrist of a front leg. Mammary tumours also grew. These were removed and found to be benign. After 4 months of recovery, Lottie has been pronounced fit and well by her orthopaedic surgeon, but may need further treatment in the future.
Lottie is settled and happy at Kim's Home where she has been cared for since her arrival. It has been decided that in Lottie's best interests she will become a permanent foster dog and a sponsor dog to help with any further medical bills and her food and insurance. So Lottie will be staying with us forever – Hooray!!!!
If you would like to sponsor Lottie either for yourself or as a gift please let Lurcher SOS know
www.lurchersos.org.uk/sponsor-a-hound