Max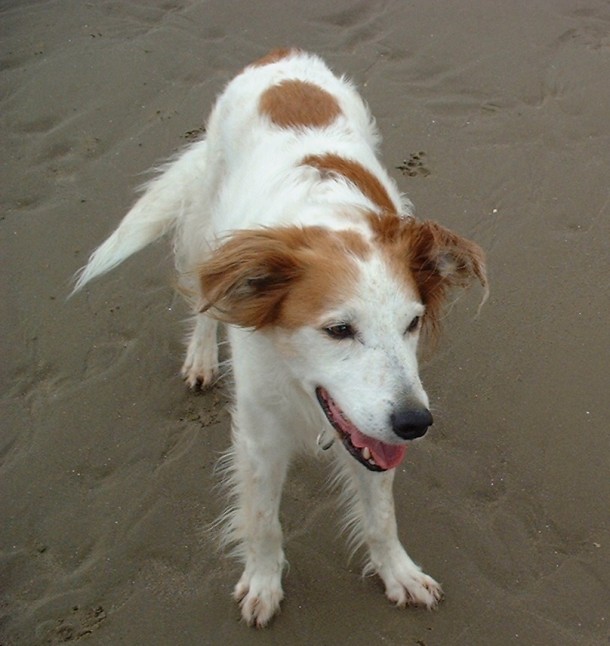 Max, what can I say about my wonderful, loyal Max?  He was at least 16/17 years old, a collie cross picked up as a stray and spent a year in RSPCA kennels. When I went to get a companion for Kim, I chose another dog but at the reception desk I saw a card asking people to consider Max. I hadn't noticed him. So I went back to find him – he was in his bed out of sight. He didn't come out any more because he was so withdrawn. So he came home with us a few days later. And he stayed at Kim's Home nearly 13 years.
He was a great dog in his way – loyal, intelligent, affectionate, accepting of all the dogs who passed through this house. He and Kim adored each other. He loved the beach most of all. He enjoyed the holidays at Four Acres so much.
Max slipped away in February 2011 and I still miss him daily. He was always at my side.