Tom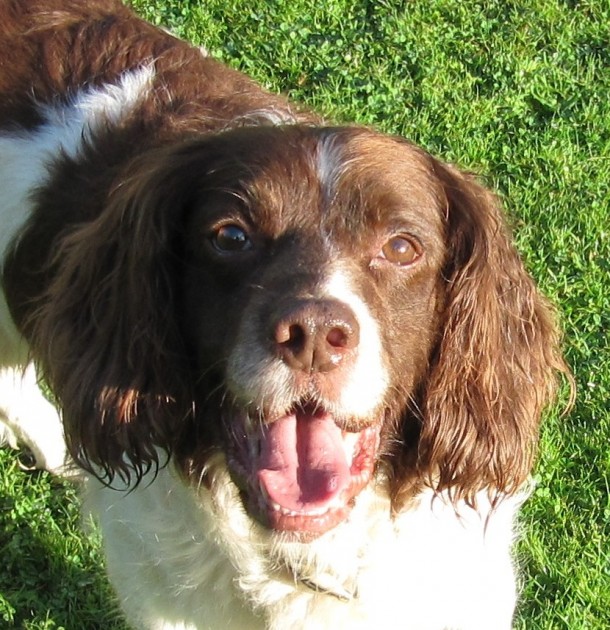 Tom is an elderly Springer Spaniel who has a sad story. He lived in a house with people who took drugs and abused him. Again he was rescued by a kind gypsy friend and brought to me. I re-homed him to an elderly lady who was very active and who lived next door to some lovely fields. For 8 years Tom and his person tramped through the fields and had a great time. But about 3 years ago, Tom's owner became ill and had to go into a nursing home. And so Tom came back to me. He still sees his previous owner every week. They go out for a walk and have a cuddle. Tom is a great favourite of all the residents of the care home.
Tom loves to play with a ball and to swim in the river. He is about fourteen and a half now but is still going strong.
**********************
Update – Tom left Kim's Home on 25th September, 2015.  He must have been at least 16.  He was active almost to the end but then he became too weak to walk.  Sadly we had to let him go.  He is missed not only at Kim's Home but also at his previous owner's care home.
Other Kim's Home Residents