About Kim's Home
There are 16 dogs currently resident at the sanctuary in Cardiff. They are mostly old dogs but there are a few youngsters who came and stayed. They include two foster dogs who are looking for new homes.
This is a typical scene at Kim's Home – all snuggled up in the sitting-room.
9 this end…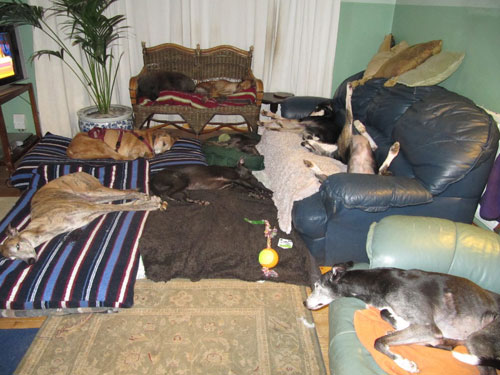 3 in the middle…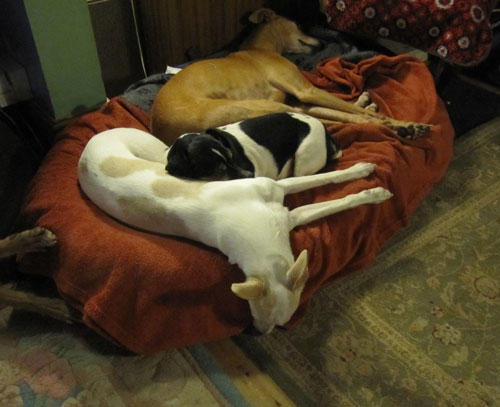 …and 4 at the other end.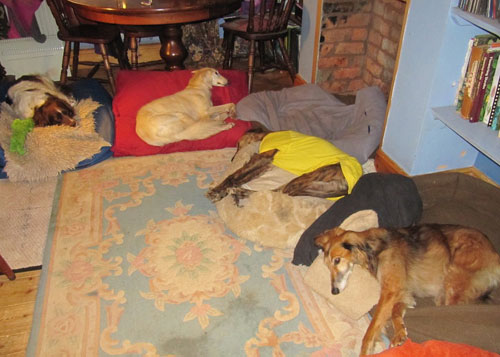 They also have a dog room where they spend some time while being dried and cleaned and groomed and where they are fed and togged up for walks.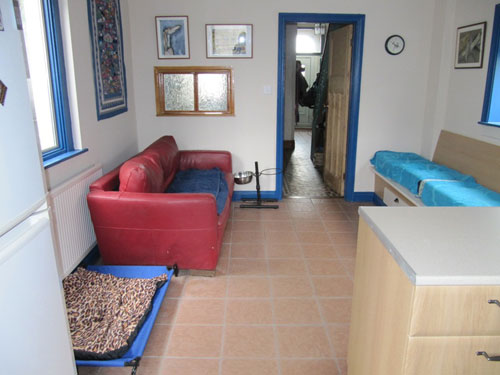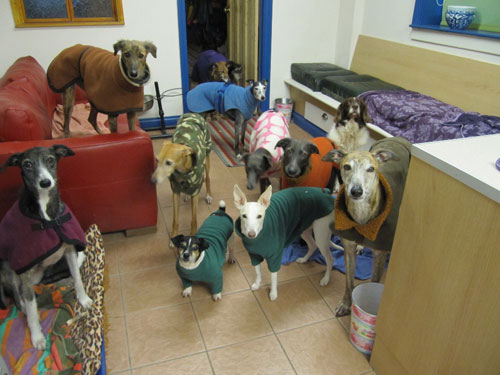 And they have a lovely van to take them out twice a day for interesting walks and runs.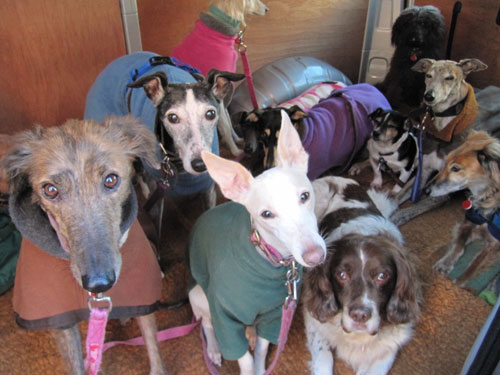 All the dogs are hoping to be sponsored because they are all rescue dogs with a sad tale to tell. Here they all are on holiday with my daughter and me.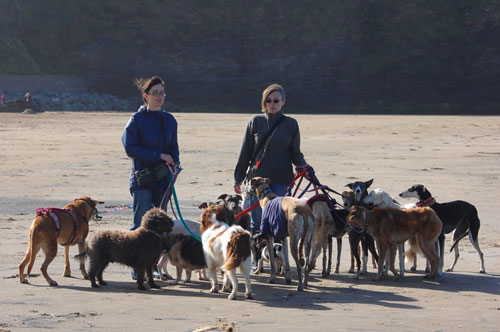 So who's in the family at the moment?  Several long-stayers, who were here with Kim over the last 15 years, have passed on. You can read about them in Former Residents. Find out about all the residents, both current and past, of Kim's Home by visiting the Dogs page. You can sponsor a dog, or find out about donating to Kim's Home on our Sponsorship and Donate pages.