Sponsorship – how does it work?
All the current residents of Kim's Home are rescue dogs. And so they are all eligible for annual sponsorship. This means that, if you donate £20 per year, you can choose which rescue dog to sponsor. In exchange you will receive news of that dog and regular photos of him/her.
And where will the money go? Well, it might go to help out with any veterinary costs for your dog. More likely your contribution will enable Kim's Home to help more needy dogs. This could help me to get desperate dogs from dog pounds or gypsy/traveller sites. The pound dogs are usually long-stay dogs whose time is up. The traveller dogs are usually ones who are in poor condition, mal-nourished, suffering from mange, wounds and general neglect.
It is sometimes necessary to buy dogs out of trouble – from the Free Ads or such-like so that the dog does not fall into the wrong hands. It is particularly satisfying when the dog turns out to have been stolen and can be returned to distraught owners.
There are also occasionally some extreme cruelty cases from a variety of places.
When dogs come in to Kim's Home they receive all the veterinary care that they need.
They also have the best food, comfortable beds and warm coats. You would be contributing to all that.
Here are some examples of the state in which some dogs arrive here:
Grace: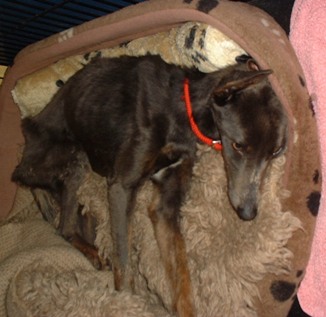 Sundown: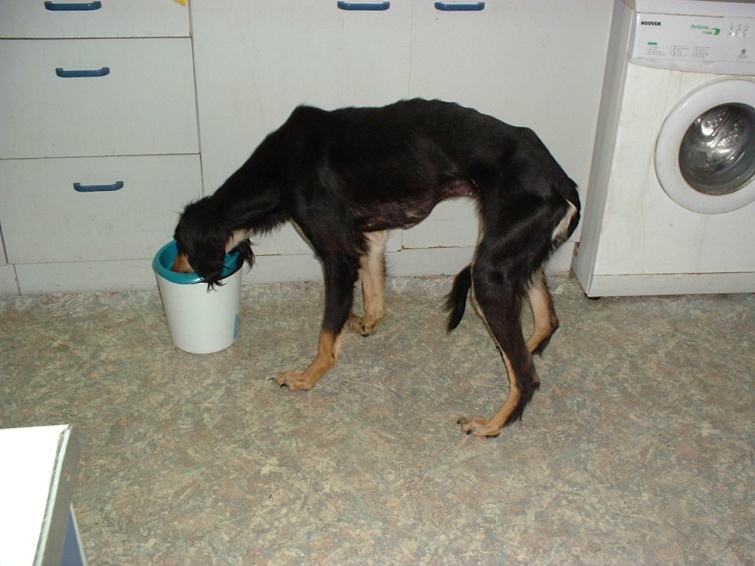 Wobey: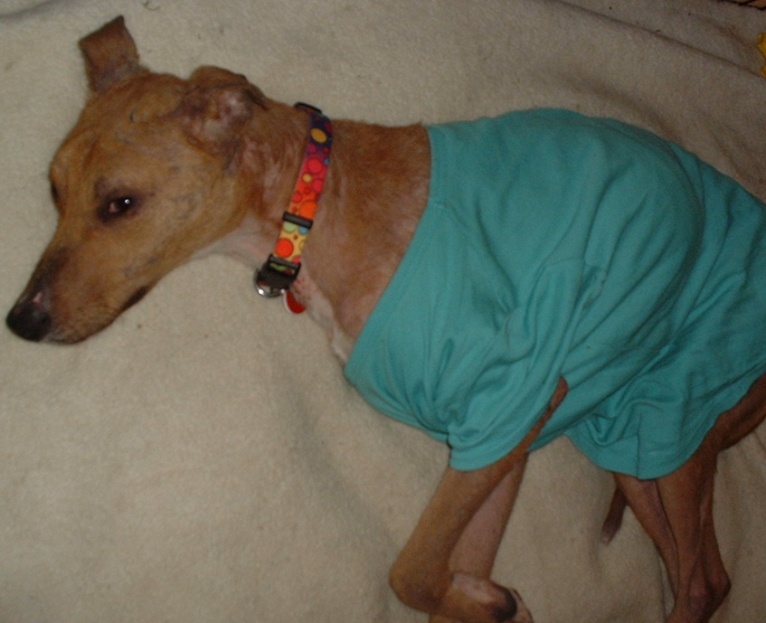 Some dogs go straight to rescue – this is an aspect of the services of Kim's Home because we can't keep them all.  So you would be helping me with transport costs – not inconsiderable these days with high fuel prices and the Severn Bridge toll which is currently £12.40 for my van and rising weekly, it seems.
Some dogs stay here as fosters until they are well, vaccinated and neutered and they are later rehomed either by a rescue like GRWE or by me.  Again there are costs involved that Kim's Home pays for.
So your sponsorship money will be well used for the dogs.
How do I sponsor or donate?
PayPal
You can pay your sponsorship money or any donation by Paypal to wendyATkimshomeDOTorgDOTuk or via the Donate button below.
Bank Transfer
You can transfer sponsorship and donations online to:
Kim's Home
Account No: 20046723
Sort Code: 52-21-06
Cheque
If you wish to donate or pay sponsorship by cheque, please send me a message through the contact form and I will explain where to send it.
Many thanks for thinking of the dogs.