Lucy Locket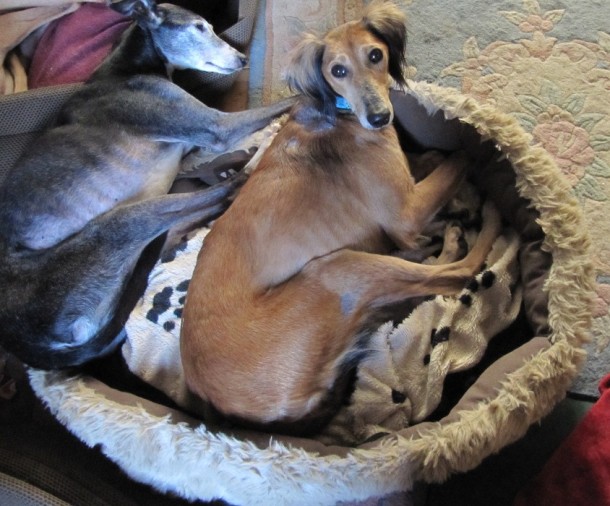 Lucy Locket will be staying at Kim's Home – she has some health problems and can't be rehomed.  But she's happy and depends on the other dogs here.  Welcome home, Lucy!
Lucy Locket is a Saluki who was found living in a shed on an allotment. She was very neglected: bald patches, mange, scabby ears. She came to Kim's Home just before Christmas.
Lucy Locket is three and a half years old. She is very small for a Saluki – just under 22 inches to the shoulder. She is all Saluki though – she has some excellent Salukis in her pedigree.
Lucy is not yet ready to go to a home. She needs to recover from her neglect and also learn some manners. She is a bit of a wild child at the moment. On the positive side she has very good recall and is generally sweet-natured. House-training is progressing nicely. And she is gradually calming down when meeting other dogs. There is no aggression in her but she can be over-excited.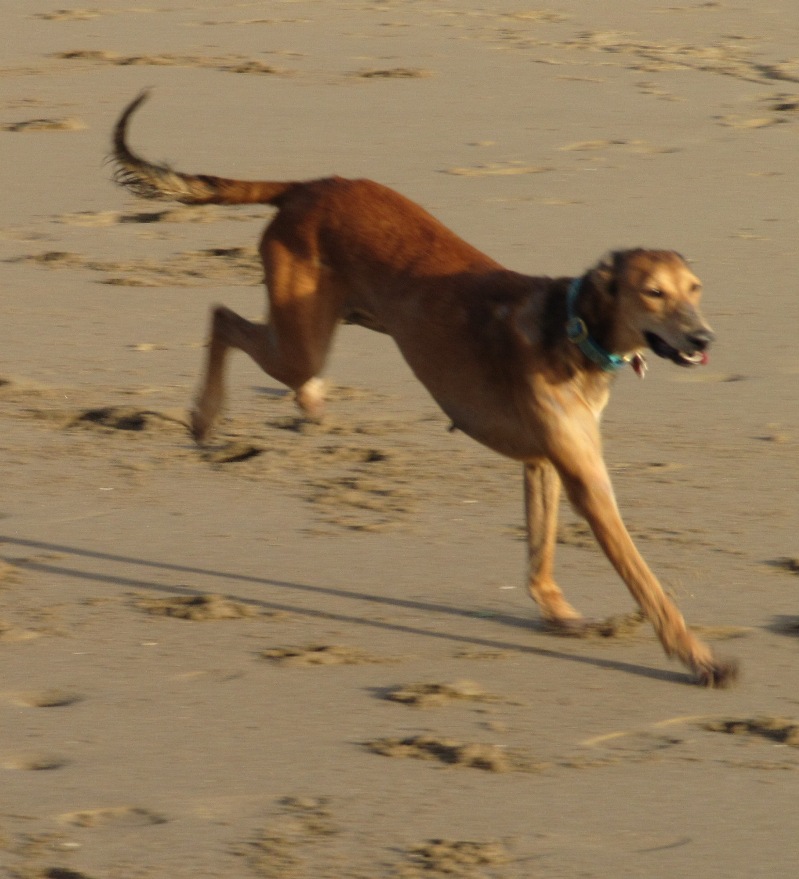 Lucy will need a home where she is kept warm and secure.  She loves being with other dogs but can be a bit rough with little dogs.  Lucy needs a good, healthy diet and lots of free running in safe places.
Lucy will be vaccinated, spayed and micro-chipped before she is rehomed.
Anyone interested in offering Lucy a home should contact me via the website.