George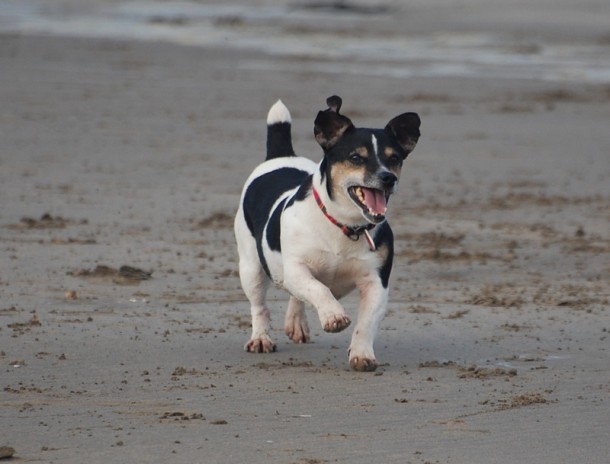 George wasn't meant to stay either. A friend told me that her nephew was looking out for a terrier for his father as a companion. And I knew where there was one that needed a home. So I went to pick up the dog. The first thing I did was to call in at the local Dog Warden to check for a micro-chip. George (not his name then) had been stolen 5 years previously from someone in mid-Wales. The Dog Warden contacted the owner who was pleased that he had been found but was also happy that he should be found a good home.
Soon I discovered that the home I had ear-marked for him was not good enough. George had been an outdoor dog all his 8 years and the new home would be no different. So I rejected that home and put his poster up in the vets' and also on dog forums. No-one came forward to adopt him and so gradually we realised that he was here to stay. Kim's Home always has an uninvited resident terrier. The last one died aged 21 before Christmas and so George took the terrier space.
He is a feisty little devil given to chasing joggers and cyclists. He is bright though and has learned not to give in to his previous urges. Now that he has stopped marking in the house we quite like him. Well, we love the little fellow really and he loves his family. He particularly loves Hebe Whippet who chews his legs mercilessly. He is about 9 now and will be around for a long, long time.
Other Kim's Home Residents